by Rex Thomas Master Plumber
Rex Plumbing & Rooter's Specialized Plumbing Services
Plumbing is such a necessity in modern living that every homeowner needs to deal with plumbing repairs eventually. Ventura in particular has many homes built as far back as the 1920s, and this results in a large contrast in the plumbing configurations of different homes and different neighborhoods. Some homes may have very modernized plumbing systems, and other homes may have more dated systems which present a unique set of problems. While Rex Plumbing & Rooter handles most common plumbing problems such as pipe leaks, repipes, and drain repair, as well as cosmetic plumbing work such as fixture installation and remodeling work, the following specialty plumbing services are also available, and although they're not similar to each other, if you find yourself in need of either of these services, you'll find no better qualified plumber in Ventura.
Trenchless Pipe Bursting
Trenchless pipe bursting is an effective and modern technique to replace outdated water, sewer, and gas lines without physically removing the existing pipeline and digging a trench that exposes the entire pipeline. The success of employing the pipe bursting technique is dependent on multiple factors such as burst length, host pipe material, upsize diameter, and geological conditions. Rex Plumbing & Rooter replaces the old sewer mainly by accessing the existing drain pipe underground at two access points—one near the house and the other near the property line. We replace your drains under your walkways, concrete, or driveways without causing damage to the surface. We provide a lifetime warranty to all our trenchless pipe replacements. Part of what makes plumbing repairs so expensive and inconvenient is largely intrusive nature of the repairs. From a purely logistical standpoint, accessing problem areas of the plumbing in your home has traditionally required a plumber to enter from directly above the affected area, and if your driveway, deck, or hardwood floor is located directly above that area, then it must be removed to fix the plumbing. Trenchless pipe bursting obviously requires some underground access to both ends of the infected pipe, but two pits is much better than excavating an entire pipeline. A fantastic trenchless pipe bursting machine literally pulls a new pipe into the place of an existing pipe, and bursts open the old pipe.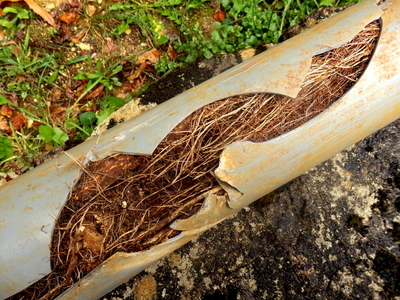 Grey Water Plumbing
Grey water plumbing is a great step toward saving water by using the greywater of showers, washing machines, and other suitable greywater from the home, for gardening or irrigation. This process requires an experienced plumber to install the system in your household, and just as important, the plumber must be permitted to perform greywater plumbing work. On 27th September, Rex Plumbing and Rooters have received the very first permit for a grey water recycling system at the household level from the City of Ventura, which includes recycling the grey water from a laundry washer, laundry tub, lavatory bathroom sink, and tub/shower combination. If you have been considering a greywater system for your home, or you've just discovered the concept of greywater and want to know more, Rex Plumbing & Rooter is your best resource in Ventura.
Rex Plumbing & Rooter in the City of Ventura provides homeowners with a wide variety of high-quality plumbing services such as general plumbing, drain repair and replacement, faucet repair and replacement, grey water plumbing, and gas leak detection.