by Rex Thomas Master Plumber
For a rooter plumber in Ventura, go with locally owned Better Business Bureau member Rex Plumbing & Rooter.
Options abound when you need a rooter plumber in Ventura but while others charge you service fees and estimates, we come to help 24/7 free of charge. Don't waste time on a plumber that charges you to visit and doesn't even come close to being a professional. Rex Plumbing & Rooter uses a camera scope in your pipes to find the exact location of a clog in your piping. Commit to a plumbing repair by seeing the problem before we fix it. Experience better service from a locally owned company who puts you first. Here are four of the most common plumbing repairs we see and how we solve problems like these quickly.
"A broken pipe is leaking water everywhere in my home!"
Pressure, like a lava flow through your home's plumbing can cause bursts in your pipes. Especially in older homes, where corrosion weakens pipes each day, bursts can happen suddenly and without warning. If you have a burst pipe, we quickly arrive at your home with all the materials needed to fix it. When waiting isn't an option, we're at your door within minutes ready to stop the problem.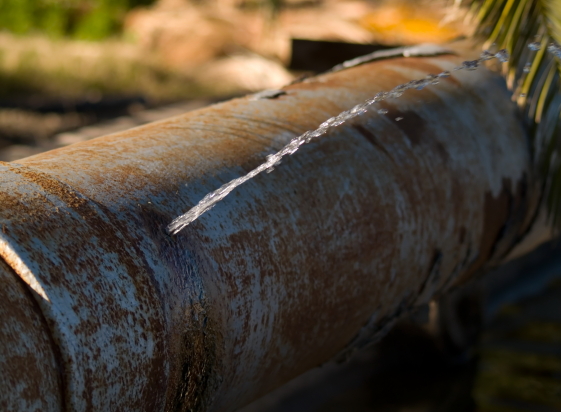 "The pipes are clogged and my sink is full of grime. Obviously, something isn't draining properly"
Imagine clogged arteries full of bad cholesterol stopping you from feeling healthy. This is how an older home's piping system looks after years of buildup. We use a camera to look inside and see where blockages are stopping up your plumbing. Our rooters can quickly fix a clog and help clean out pipes.
"The piping in my home is corroding and it's time to invest in repiping. Can you help?"
Over time, pipes corrode and rust. When a cleaning won't cut it to save your piping, we can install new piping for your home. Instead of facing an invasive home repair project, we quickly map out solutions for your family's plumbing system and get the new piping installed right. You save money on installation by choosing Rex Plumbing & Rooter. Feel confident in a repiping investment by knowing we have been at the highest rating possible with the Better Business Bureau for the last 25 years. That comes with repeated quality work that customers can rely on.
"The kitchen drain needs repair fast, I can't use my garbage disposal or cook"
If you need a rooter plumber in Ventura to take care of drain repairs, we have the experience to make it an easy fix. Whether you're facing a clog or need a part of your sink replaced, we come over quickly and figure out the problem. We'll give you an on the spot estimate and fix it immediately.
Whatever you need to be fixed, call the right rooter plumber in Ventura to do the job. Rex Plumbing & Rooter solves your plumbing problems so you don't have to worry any longer. Call us anytime of the day at 805-275-5520.